Email Marketing System setup
Why E-mail Marketing?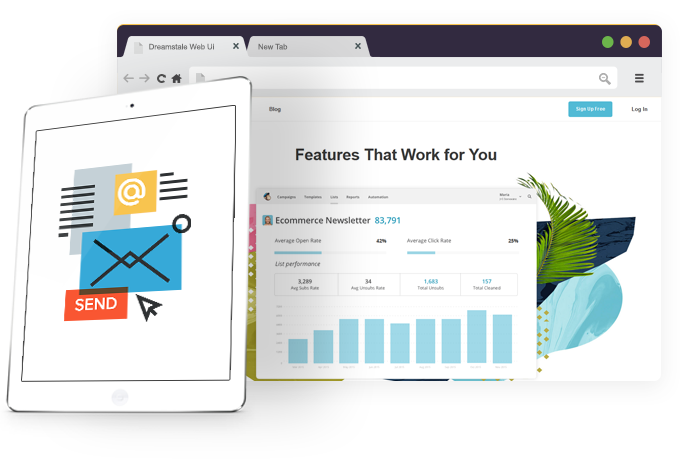 We will help develop strategy, concept, content plan and set up your email templates and opt-in pages.
Set up Email Marketing System:

Mailchimp
Aweber
GetResponse
ConvertKit
Benefits
Our best result – up to 50% of the customer revenue through email marketing
30% of the recommendations
More than 30% of subscribers have come to our clients, on the recommendation of the mailing
Customers stay with you for a long time
You are 2-3 times longer communicating with your clients, respectively purchases also 2-3 times more
One of our customer' email marketing shows 30% more payback than other channels of internet advertising. The average check increased by 40% from e-mail marketing
The highest rate for repeat sales through personalized offers and its series of reminders
At 3-5 times more money from the customer
A customer brings in an average of 3-5 times more money by staying loyal customer forever.
Let's discuss your project
You will receive a brief free consultation from one of our leading marketers.
The consultation includes:
Recommendation for your site and business in terms of marketing, usability and design
Recommendations of changes and selection of strategies to increase the conversion of site